Printess Knowledge Base
Printess is your powerful yet easy-to-use platform to create stunning personalizable products. This knowledge base will provide you and your team with all of the details needed to make full use of the platform.
Please view our short 'First Steps' video below to orientate yourself. If you like, you can continue with our in-depth Buyer Side video series afterward. Or you can just start creating - have fun!
For the full picture we recommend spending some time on the Quick Start guide, then take a look at whichever one of our pre-made examples comes closest to your intent. Take this example and modify it to your needs.
Or just start with a blank document and learn everything from scratch. Printess is so intuitive that this is possible! But to take full advantage of our plethora of features, the Quick Start guide is very useful to hit the ground running.
Printess offers context help wherever possible. Look for the question mark which is present on pretty much every tab of the platform.

Besides the context help which explains each setting, we have created chapters explaining the basic and advanced concepts of Printess:
1. Overview and Quickstart
2. Buyer Side Overview
3. Create and use Snippets
4. Create and use Layout Snippets
5. Styles & Form Fields
6. Flex Documents
7. Sub Documents
8. Scripting
9. APIs and embedding of the Editor
10. Workflows
To list and download print-jobs, change the style of your Editor, and manage your subscription or invite team members please see our detailed User Manual page on to use the Account Portal.
If you have not done so already, please enjoy our in-depth Buyer Side Video Tutorials here:.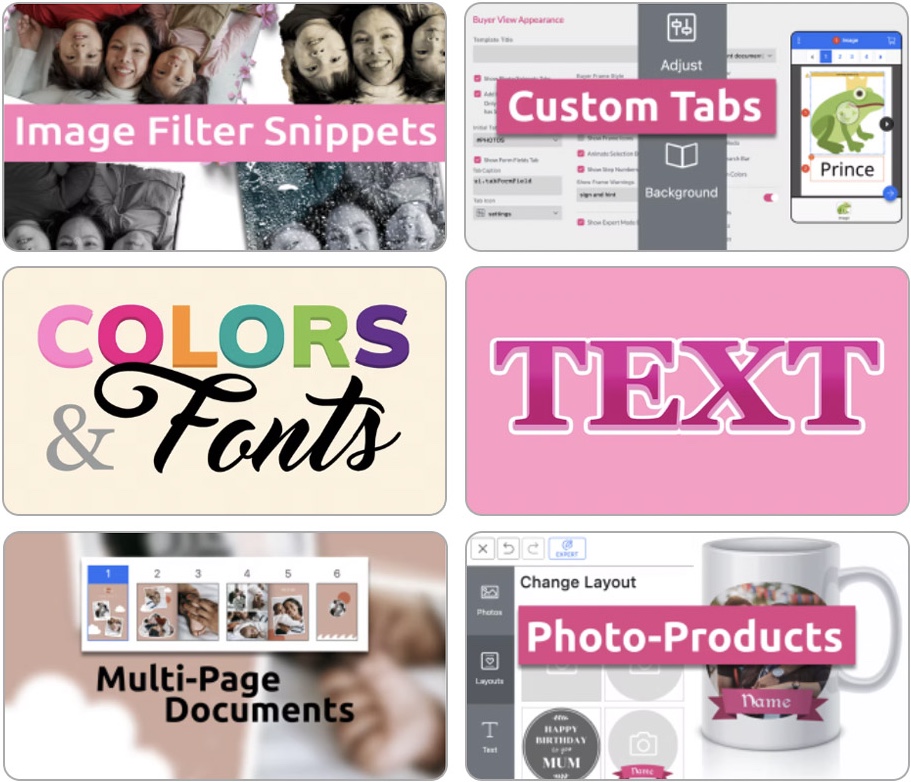 A Friendly Remark by the Printess:
We've tried to build the Editor and this documentation in a way that you should feel at home and everything works frictionlessly. So if you feel that something could be done better or that the documentation is missing something or is not easy to understand we would really appreciate it if you can help by telling us. Oh, and if you find a nasty bug before we can, please tell us and we will hunt it down instantly.